Pre-Owned Patek Philippe
Twenty-4 Reference 4910 White Gold Quartz
https://www.tourneau.com/watches/pre-owned-patek-philippe/twenty-4-reference-4910-white-gold-quartz-4910-20g-001-VPP02652.html






Tourneau Certified
Pre-Owned Patek Philippe
Twenty-4 Reference 4910 White Gold Quartz
Reference#: 4910/20G-001, 26 mm x 25 mm, White Gold
VPP02652
4910/20G-001
Starting at $1,133/month for 30 months, $34,000 total
See Details
free 2-day shipping and returns. please see details below.
Patek Philippe timepieces have represented lasting quality and Genevan manufacture since 1839. Family-owned and independently operated, Patek Philippe maintains full creative freedom to nurture its tradition of excellence, thus creating a selection of the world's finest watches.

Patek Philippe introduced the Twenty~4 collection in 1999 to offer the active, modern woman a timelessly elegant wristwatch that could fit into every moment of her life. Its prestigious aesthetic serves as the perfect complement to daytime, work or evening looks.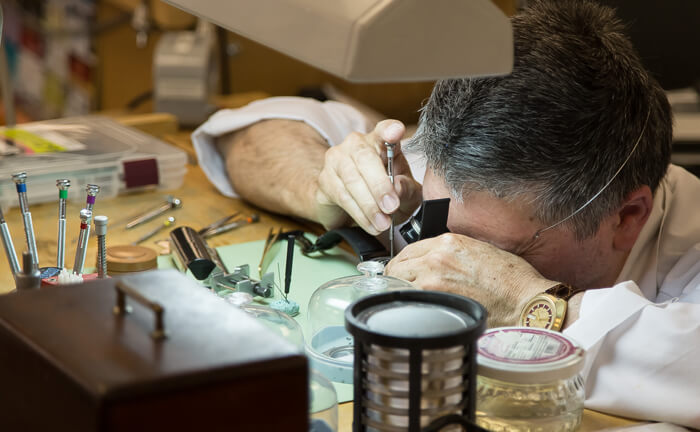 Tourneau Certified Authentic
To qualify as a Tourneau Certified Pre-Owned, a watch must meet superior standards of quality. Our 30+ master watchmakers perform a comprehensive 30-point inspection on every single timepiece that comes through our doors to verify that every watch part is authentic and functions within original factory specifications.
Expertly Restored
Every Tourneau Certified Authentic Pre-Owned watch is guaranteed to function within its original factory specifications. Each watch goes through a careful restoration process conducted by one of our master watchmakers. Our restoration process begins with a full movement service and overhaul if necessary to inspect each and every piece of the movement. Next, each piece is cleaned, lubricated and put back together. Any worn or broken parts are replaced using only original manufacture parts to maintain authenticity. The restoration process includes expert cleaning and polishing, testing of water pressure and magnetization and the replacement of straps.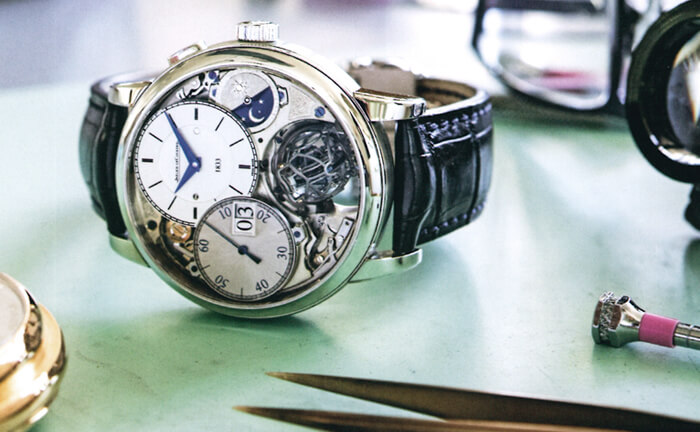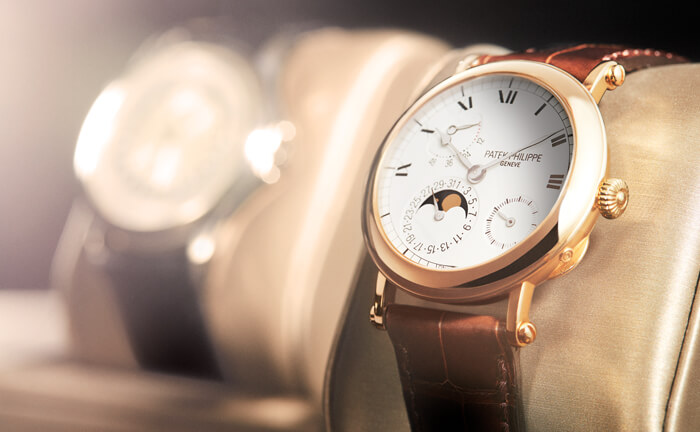 2-Year Warranty
We have been selling and maintaining fine watches for over 115 years and are therefore very confident in our restoration process. To help provide extended care to you and your timepiece, a two-year warranty is included with every Tourneau Certified Pre-Owned watch to cover any internal movement defects. We care about your watch just as much as you do, and we will work to ensure you the best possible experience.