Rolex Boutique Tourneau South Coast Plaza
Tourneau
3333 Bristol Street
Costa Mesa
,
CA
92626
United States
714.241.8088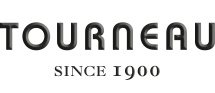 Today's Hours: CLOSED
In-store shopping experience is temporarily unavailable.


Curbside Pick-up Available:
Monday - Sunday 11:00 am - 05:00 pm. Please call store during these hours to arrange.


This location only carries the Rolex collection. Please contact another Tourneau location for assistance with other brands, certified pre-owned watches and service/repair requests.
schedule a visit
Please complete the form below for general inquiries or to schedule an in-store visit. One of our representatives will contact you within 24 hours.